CryptoProfile ICO Review: A comprehensive review and analysis on CryptoProfile ICO, which aims to create a consolidated marketing airdrop platform.
Note: This represents the writer's personal opinions and does not – in any way- constitute a recommendation of an investment or financial advice. Please assume caution when investing in cryptocurrencies and do so at your own risk, as it is extremely volatile and you can lose your money.
Overview
CryptoProfile is a leading blockchain marketing agency that is creating a consolidated airdrop platform for the ICO market. The goal of the platform is to connect Initial Coin Offering (ICO) projects with a large network of cryptocurrency enthusiasts, with various services that would significantly enhance a project's marketing campaigns. The core services of the platform will include Education, Airdrops, Bounties and Investment opportunities.
With the airdrop platform, CryptoProfile is trying to solve 2 core issues:
Unreliable Airdrop Mechanisms: Airdrops have been a unique mechanism in the cryptocurrency market with the main function of distributing free tokens from ICO projects to the masses for publicity and marketing purposes. However, the existing airdropping mechanisms are often m annual and unreliable, especially for participants that possess a financial incentive – such as marketers, writers, partners, and referrers – that enhances the exposure and publicity of the ICO.

Shady ICO Practices:

It is no secret that the ICO market is rife with shady practices, money-grabs, scams and Ponzi schemes that prey on vulnerable participants in the cryptocurrency market. The absence of any regulations makes it easy for ICO projects with ill-intent to get away with their schemes. Alternatively, the high failure rates of ICOs are a result of the lack of product viability.
(See more: Dangers in Cryptocurrency Investing)
Application
CryptoProfile looks to streamline the airdropping process while preserving a rigorous standard of business acumen since the success of its platform is directly correlated with the success of the ICOs within the ecosystem. Here is a visual flow of how the platform will function:
The airdrop mechanism instituted by CryptoProfile will run as follows:
ICO Projects on-boarded by CryptoProfile will need to upfront USD100k for the marketing exposure and services of the network. In return for that, USD 100k value of CP tokens will be given to the ICO project.
The CP tokens returned to the ICO project will be locked up in a smart contract for six months and released when the project has successfully listed their native tokens on an exchange.
The ICO project will need to allocate 10% of their ICO token to CryptoProfile, which thereafter allocate 100% of that token pool and airdrop to CP token holders in order to further stimulate interest and participation from the cryptocurrency community
All CP token holders will be rewarded with airdropped tokens each time an ICO is onboarded into the CryptoProfile network.
There is also an avenue for CP token holders to invest transparently on the ICOs which interest them within the CryptoProfile ecosystem.
Due Diligence Mechanism
Every ICO project will need to be screened thoroughly to ensure that they conform to the standards set by CryptoProfile. The due diligence mechanism is as follows:
Business Viability: The project must be able to address a current problem with an adequate target market and feasible cash-flow predictions.
Technology: The project must be backed by a sound technological base that works and fits the overall project goals.
Token Economics: A stable token economic model is a pivotal factor in the success of the project. Key variables to look out for is the degree of centralization, escrow mechanisms and the synergy of the tokens with stakeholders' interest

Team:

The team working on the product must be qualified with the necessary skills and dynamism for the project's success.

Coin Utility:

The value of any token is fully contingent on its utility. There must be a solid use-case and application for the tokens within the ecosystem.
Regulation: Given the increased scrutiny of the greater cryptocurrency market, the regulatory aspects of any project will need to be analyzed within the context of its jurisdiction before anything else.
(Read also: Why do people hate Bitcoin & Cryptocurrencies? Here's 5 Common Misunderstandings)
Unique Selling Point
Novel Economic Model: CryptoProfile is one of the first platforms that focus on creating a consolidated airdrop platform for ICO projects. The platform naturally aligns the long-term interests of stakeholders, with listed ICO projects getting the marketing exposure from the extensive network of investors who hold CryptoProfile's native tokens (called CP). CP holders are financially incentivized to also increase the marketing exposure of ICO projects within the ecosystem through the consolidated airdrop mechanism.
Team
Here is CryptoProfile's team:
All of the team members of CryptoProfile is based in the country of its incorporation, which is in Singapore. There is a total of 7 core members that make up the team, headed by Max Ng, the managing director. Max has been in the cryptocurrency space since 2012, focusing on cryptocurrency education and trading on his previous endeavors. He has also been credited as creating a global charting methodology with an estimated accuracy of 80% on speculation detection. Along with his co-founders, they are advisors to various ICO projects in the early stage round. A notable highlight is CryptoProfile's Global Business Development Director, Amarpreet Singh, who is rated as one of the top 10 Global ICO/STO Advisor and was a former economic advisor to the World Bank.
(See more:  Types of Coins to Diversify Your Crypto Portfolio & Manage Risks)
Traction
Partnerships
Here are Cryptoprofile's partners:
Cryptoprofile has partnered with various educational entities such as the Institute of Blockchain, WebLearningResources, and IKIGuide. This is aligned with their initial focus of spearheading cryptocurrency awareness and education to the cryptocurrency community. CryptoProfile are also active in the cryptocurrency events space, partnering the likes of BlockShow (by CoinTelegraph).
Roadmap
Here is CryptoProfile's roadmap:
CryptoProfile has been operating since the third quarter of 2016, beginning with educational services and resources for the greater cryptocurrency community. It has then grown into a full-suite marketing agency that has established itself in the Asian region. The pre-sale and actual ICO will take place in the first quarter of 2019. The first half of 2019 would see the development of their native wallet and the launch of their test-net.
(Read more: Crypto Beginners Guide: 5 Things Crypto Newbies Should Know)
Token Economics & Utility
Token Metrics
Here's is the breakdown of Cryptoprofile's native tokens, CP:
CryptoProfile has already completed their private sale round with great interest and is now looking towards their pre-sale round, which commences at the start of 2019 for a period of 30 days. Over a quarter of the total funds raised will go towards marketing expenses in a bid to create the publicity and branding of the platform.
Token Utility
CryptoProfile's native coin is an ERC 20 token called CP, which is built on the Ethereum blockchain. The soft cap of CryptoProfile's token sale will be $1.1 million while their hard cap stands at $30. 4 million.
CP is a utility token with the following use cases:
Main Currency:

CP will be the main currency in CryptoProfile ecosystem, which is required to interact with the platform's key components. ICO projects that are onboarded into the platform is required to convert their fiat into the native CP tokens to access their marketing exposure,
Remuneration: There will be a wide reward pool for stakeholders of the CryptoProfile network, such as content writers and bounty hunters. They will be rewarded in CP tokens
(See more: Will A Crash in Bitcoin's Price Lead to Its Demise?)
Strengths
Lucrative Market Potential: The cryptocurrency market is one of the fastest growing industries globally, even at when the market experienced a bear market for the rest of 2018. Though volatile, the infancy of blockchain technology has attracted many in the space, with market capitalizations of the general cryptocurrency market standing in excess of $150 billion.
Novel Economic Model: CryptoProfile is one of the few projects around that tries to enhance the airdropping mechanism that is unique to the cryptocurrency market. Ensuring that all stakeholders in the ICO marketing process is aligned financially and for the long-term, it adds strong value to their native tokens, CP.
Due Diligence Mechanism: CryptoProfile's platform ensures that only credible projects are onboard. Projects will be assessed using a strict standard that consists of its potential viability, technology metrics, team strength, and token utility. This is a positive point since the credibility of CryptoProfile's platform is only as strong as the credibility of the individual ICO projects within the ecosystem.
(Read more: 5 Valuable Lessons From The Cryptocurrency Market in 2018)
Weaknesses
Lack of Technical Details: The whitepaper lacks the technical details on the blockchain end of the platform.
Moderate Roadmap: The second half of 2019 looks quite uneventful according to the roadmap, which sees CryptoProfile focusing on forums in the third quarter and compliance matters in the last quarter. It seems relatively lax relative to the schedule of other ICO projects.
Summary
From its humble beginnings focusing on cryptocurrency awareness and education, Cryptoprofile has grown into an established marketing agency that has its sight on redefining the airdropping process. Being an integral and unique part of the cryptocurrency world, airdrops has often been unreliable and limited in its effectiveness as a marketing tool. With a platform specifically focused on delivering value to new ICO projects and financially incentivizing all stakeholders in the process, the long-term vision of each ICO project is extrapolated to the greater community.
Verdict: Good Project
(Read also: Evolution of Cryptocurrency: The Problem With Money Today)
Beneficial Resources To Get You Started
If you're starting your journey into the complex world of cryptocurrencies, here's a list of useful resources and guides that will get you on your way:
Trading & Exchange
Wallets
Read also: Guide on Privacy Coins: Comparison of Anonymous Cryptocurrencies and Guide To Cryptocurrency Trading Basics: Do Charts & Technical Analysis Really Work?
---
This represents the writer's personal opinions and does not – in any way- constitute a recommendation of an investment or financial advice. Please assume caution when investing in cryptocurrencies and do so at your own risk, as it is extremely volatile and you can lose your money.
---
Enroll in our Free Cryptocurrency Webinar now to learn everything you need to know about crypto investing.
Get our exclusive e-book which will guide you on the step-by-step process to get started with making money via Cryptocurrency investments!
You can also join our Facebook group at Master The Crypto: Advanced Cryptocurrency Knowledge to ask any questions regarding cryptos!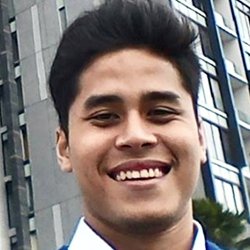 I'm Aziz, a seasoned cryptocurrency trader who's really passionate about 2 things; #1) the awesome-revolutionary blockchain technology underlying crypto and #2) helping make bitcoin great 'again'!
The post ICO Analysis: CryptoProfile ICO Review appeared first on Master The Crypto.